Click Our Guides Below for Help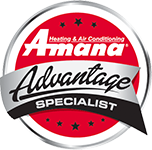 Chatham IL AC Installation | Trusted Cooling System Replacements
Have you ever owned an air conditioning system in your house that didn't seem to be working right? Maybe it's time for a new one, but we aren't sure if the symptoms indicate this. Luckily, there is some help! If you see these five things happening, then chances are high enough that something may need fixing—so take care of those problems before moving forward any further with repair work.
1. Your AC is growing old and runs on old technology.
2. Your system breaks down to soften, and you have to get it repaired.
3. You have felt hot and cold spots all through your home, and it is discomforting
4. Your utility bills have suddenly shot up, and you have no idea why.
5. Your system is running on an R22 refrigerant (a refrigerant no one recommends now)
Luckily, we have experts who know what steps need to be taken and when. So call us today before these problems become costly headaches.
Air Conditioner Installs and Replacements You Can Trust
If you find yourself saying yes to two or three of these signs, it's probably time for a new cooling unit. Fortunately, getting our installation services can make this process much easier when we come to take care of everything for you.
We're here to make this process much easier when you let us care for everything for you. We know you want your new air conditioner to work and last for years, so we offer reliable AC maintenance services. Our technicians will seamlessly perform necessary work at a budget-friendly price so that you can enjoy summer.
Need Your Air Conditioning Installed or Replaced? Call Our Team!
What are you waiting for? Your home means everything. And with all that time spent at your house every day, it deserves the best treatment possible. You can depend on our team to take good care of installing new systems and regular maintenance. Hence, they run smoothly year-round without any worries ever again. Share your concerns with us today!