Click Our Guides Below for Help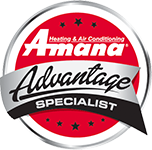 Sherman IL AC Installation | Trusted Cooling System Replacements
With summer quickly approaching, it's time to ensure your air conditioning system remains in good working order. The summer heatwave can make even the most veteran A/C users feel nervous.
When things go wrong with an AC unit during the hot summer months, there's no telling how much worse they can get! Luckily, we have experts who know what steps need to be taken and when. So call us today before these problems become costly headaches.
The symptoms of an AC system that needs to be replaced are clear, but what about when you're unsure if it's time for a new one? As a homeowner, how can we tell whether or when our old systems should come off the hook and get put out with trash instead.
Luckily, there is some help! If you see these five things happening, then chances are high enough that something may need fixing—so take care of those problems before moving forward any further with repair work.

1. Your system has lived over a decade now.
2. Your system often asks for repairs, and these demands are made often.
3. You may notice hot and cold spots throughout your home
4. Your utility bills have gone up significantly.
5. Your system is still using phased-out R22 refrigerant
Air Conditioner Installs and Replacements You Can Trust
Are you still not sure if it's time to upgrade? Here are some of the perks that you will get when your system has been replaced:
1. With a more efficient system, you can save a massive amount. It won't have to work as hard and will keep your energy bills lower.
2. You'll love how quiet it is here. The new and improved cooling systems run much less noise than older models so that you can enjoy a relaxing night's sleep with no distractions.
3. You'll sleep like a baby. It is designed to keep you cool and comfortable while also providing efficient airflow to make your home feel more spacious.
We know you want your new air conditioner to work and last for years, so we offer reliable AC maintenance services. Our technicians will seamlessly perform necessary work at a budget-friendly price so that you can enjoy summer.
If you're looking for an AC system that will keep your home cool during those hot summer days, our experts can help make sure it's the perfect fit. You may not realize how vital size is when choosing a new unit—and we've got plenty of advice on why this matters!
The wrong-sized installation could result in wasted energy or, even worse: no air conditioning at all.
Need Your Air Conditioning Installed or Replaced? Call Our Team!
We know that your home is the essential thing in life, and it's also where you spend most of your time. This means caring for them should be a top priority!
You can depend on our team to take good care of installing new systems and regular maintenance. Hence, they run smoothly year-round without any worries ever again. Share your concerns with us today!