Click Our Guides Below for Help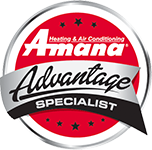 Springfield IL AC Repair | Top Cooling Unit Maintenance Service
Your system losing its ability to cool your home in the middle of the night is stressful. But once you wake up and realize that it's hot outside with no A/C, it can become unbreakable. The first thing you should do is not to panic. The second thing is to get in touch with us.
We're here for you. We understand that a broken cooling unit is an emergency. That's why we offer 24/7 emergency service. We will do everything to get your unit up and running as soon as possible.
Our team of professionals is ready to serve you, so don't hesitate! We will ensure that the heat does not get out of hand and your home's air conditioning system stops working altogether? It may sound rare, but sometimes unexpected situations arise when least expected, so we need all hands on deck to prevent a disaster.
AC Maintenance and Tune-Ups | Keep The Cool Going Strong
It is wise to have your unit checked by a professional at least once a year to prevent future issues. Our team can give you a comprehensive evaluation and let you know what maintenance or tune-up services are needed to keep your unit running strong all season long.
We know it's tough to trust someone with such an important job, but our experts will do everything they can before replacing anything or using techniques on your system so that no one has any future problems caused by poor workmanship.
When we work on your equipment, you can expect top-quality service from start to finish. We'll never tell you that something doesn't need fixing when it does; if the problem is indeed minor and straightforward enough for us to take care of without replacing anything too extensively (and affordable).
You might find it surprising how quickly those repairs will pay off! And our goal always remains integrity above all else, no matter what decisions come along—you'll find yourself saving money.
Don't Lose Your Cool | Call For AC Repairs
There are many HVAC companies in the area, but few can match our quality of service. We don't want to fix your problem temporarily. We aim for lasting solutions by identifying its root cause and fixing it permanently so that this never happens again.
What are you waiting for? There is no need to waste your crucial time and research dozens of HVAC companies when we have been helping all our customers beat the heat since before most people were born. We're ready, willing & able.
You can always believe in our abilities to be there when you need professional and friendly service. No matter how large or minuscule the job is, we will do our very best for all of our customers.
AREAS OF SPRINGFIELD, IL
62563, 62629, 62670, 62701, 62702, 62703, 62704, 62707, 62711, 62712
Lincoln Home National Historic Site, Illinois State Museum, Trutter Museum, Panther Creek Country Club, Old State Capitol, Stuart Park, Enos Park, The Springfield Park District, Illinois State Military Museum, Lake Springfield Marina
FIND US HERE:
Ace Mechanical Heating and Cooling
5043 Old Route 36 Springfield, IL 62707
(217) 960-8432