Click Our Guides Below for Help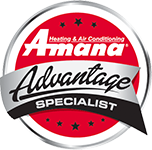 HVAC Repair Springfield IL | Local Maintenance Service
Imagine how much work a retailer would lose if their employees and customers had to work or eat in an uncomfortable environment. It's bad for morale, as well! Productivity also declines when people start getting sick from poor IAQ (individual air quality) because they are surrounded by it constantly during working hours.
When you need an HVAC contractor, it's time for a perfect partner. Our commercial team is ready and can provide exceptional services in any environment with knowledge of all makes/models, which is why they can quickly determine what repairs are needed for your car. It's also essential that these experts work efficiently, so you don't need to worry about taking time off from work or having any other additional costs incurred as we get things taken care of right away.
So we'll come in and quickly get your commercial HVAC system running at peak performance. You can trust our team to keep things running while you focus on what's important—your business! If you're looking for someone to partner with on your commercial HVAC repair or maintenance, we're the team for you! Give us a call today!
Your Trusted Commercial HVAC Installers Near You
Your commercial HVAC system is an asset that will last you for years. Paying a little more attention to upgrades can ensure your business stays cool and efficient, cutting down on costs in the future. It's essential to keep it well maintained and updated; otherwise, you could be spending money on repairs or new equipment every year.
We work for customer satisfaction. We know that when your heating system or AC breaks down, you want it fixed as quickly and efficiently as possible. We spend the time properly tuning up our customers' heaters, so they're running at top efficiency. We know that minor problems can quickly become big enough to cause significant issues, so our maintenance checks are always thorough. We find any potential concerns and fix them before they turn into anything else.
We're always ready and excited to help with any of your heating, ventilation, or air conditioning needs. Do not hesitate to contact us today!
Need Your Commercial HVAC System Fixed or Installed? Call Today!
When it comes to commercial HVAC repair, we're your go-to company. Many companies out there offer commercial HVAC services, but not all of them are created equal. You should choose us for all your repair, maintenance, and installation needs.
Our technicians have extensive training in this line of work. They are trained specifically for the many types of systems that can be found throughout businesses today—from furnaces & boilers to cooling unit replacements or anything else you need help with!
We bring state-of-the-art equipment, so whether it's about repairs on the site or at home-based offices, we offer complete service. Contact us today!
AREAS OF SPRINGFIELD, IL
62563, 62629, 62670, 62701, 62702, 62703, 62704, 62707, 62711, 62712
Lincoln Home National Historic Site, Illinois State Museum, Trutter Museum, Panther Creek Country Club, Old State Capitol, Stuart Park, Enos Park, The Springfield Park District, Illinois State Military Museum, Lake Springfield Marina
FIND US HERE:
Ace Mechanical Heating and Cooling
5043 Old Route 36 Springfield, IL 62707
(217) 960-8432