Click Our Guides Below for Help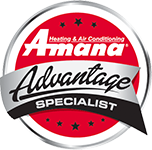 Radiator Repair Springfield IL | Boiler Experts You Can Trust
When your boiler or radiator starts acting up, it's essential to find a trusted company that can get you right back on track as soon as possible. No matter how reliable they are, all boilers have a lifespan and, if left unattended, could cause severe problems in home utility rates. Ensure the contractor you hire has experience working with these issues so there won't be any surprises.
The cost of heating your home is a significant investment, and it's essential to find the most efficient way for you. Boilers have been around longer than furnaces, so they offer many benefits over newer technology, like furnaces that often need constant maintenance. Their systems run low on energy while being inefficient at converting fuel into warmth. However, sometimes people need more control over their heating needs as they enjoy energy efficiency at the same time.
There's no job too significant or insignificant for our company. Whether you need routine maintenance services on your HVAC system or emergency repairs following a broken compressor at home, we have the expertise to get it done right. We're the team to call when you need us, whatever your boiler needs. We have expert knowledge and are always available for any questions or concerns that arise during the installation of a new one too.
Trusted Boiler Installation and Repair Technicians
When you need to stay warm and have a full blast of hot water, your boiler is what makes it happen. The device provides for our daily needs and ensures that these environments remain comfortable by dispersing heat throughout the building.
We are dedicated to providing exceptional customer repair and maintenance service to help you reach your goals. Our tailored solutions and flexible approach have been developed with our client's needs in mind, no matter where they're located. We toil hard 24/7 to ensure your property benefits from a high-performance system that is efficient and perfectly equipped for heating demands across various spaces.
So, if you're looking for a range of high-quality and efficient solutions to fit your needs, then look no further than us. We have been designed with performance in mind which means we'll be able to optimize every aspect of efficiency through durability or functionality—allowing not just maximum comfort but also optimum quality day after day.
Need To Get Your Boiler or Radiator Fixed? Call Us!
If your system is old, inefficient, or cannot be repaired, you've come to the right place. Luckily, we have high-quality options that will make your house run more smoothly and efficiently while also improving its functionality for maximum comfort throughout everyday life at home & work.
We don't just stop at HVAC; we specialize in boiler radiator installation and repair service. If you're looking around for a company that offers estimates, this is it! We have been helping our customers maintain their homes for decades with unparalleled service from start to finish on any project—no matter how big or small-scale they need us.
AREAS OF SPRINGFIELD, IL
62563, 62629, 62670, 62701, 62702, 62703, 62704, 62707, 62711, 62712
Lincoln Home National Historic Site, Illinois State Museum, Trutter Museum, Panther Creek Country Club, Old State Capitol, Stuart Park, Enos Park, The Springfield Park District, Illinois State Military Museum, Lake Springfield Marina
FIND US HERE:
Ace Mechanical Heating and Cooling
5043 Old Route 36 Springfield, IL 62707
(217) 960-8432