Click Our Guides Below for Help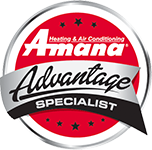 Rochester IL AC Repair | Top Cooling Unit Maintenance Service
When you feel that your system can no longer cool down the home, it can create a sinking feeling. However, the first step should not involve panic. Instead, try getting in touch with us as soon as possible so that we can come out and assess your situation.
Our team of professionals is ready to serve you, so don't hesitate! We will ensure that the heat does not get out of hand and your home's air conditioning system stops working altogether? It may sound rare, but sometimes unexpected situations arise when least expected, so we need all hands on deck to prevent a disaster.
AC Maintenance and Tune-Ups | Keep The Cool Going Strong
To ensure 100% satisfaction and the longevity of our unit, we recommend that you have it checked by a professional. A proactive approach will ensure that services are provided when needed most and at an affordable price point with absolutely no surprises. So, don't let cost get in between good cooling care from top professionals such as us.
You can expect top-quality service from start to finish. We'll never tell you that something doesn't need fixing when it does; if the problem is indeed minor and straightforward enough for us to take care of without replacing anything too extensively (and affordable).
When you make that call, our team will be on its way. We'll fix what needs fixing and put your mind at ease while saving money for years to come.
Don't Lose Your Cool | Call For AC Repairs
We know how significantly important it is to have a good HVAC company. After all, you're putting all your finances into your home, not just the AC or heating system. We strive for excellence by identifying the root causes of problems and fixing them permanently so they never happen again and always at competitive prices.
You can always believe in our abilities to be there when you need professional and friendly service. No matter how large or minuscule the job is, we will do our very best for all of our customers.