Click Our Guides Below for Help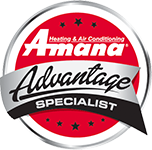 Heat Pump Repair Sherman IL | Trusted Replacements
Your home is a significant investment. It needs to be well maintained and serviced periodically, especially with the changing seasons coming up fast.
Unfortunately, when these machines need servicing, they often go unnoticed by homeowners until it's too late. This is where we excel at providing you peace of mind knowing that our inspection ensures peak performance so there won't be any surprises during next year's winter season (or summer).
We offer a wide range of services to meet all your heating needs. Our reliable specialists are here for you with any questions or concerns that may come up while deciding on the right system fit.
Reliable Heat Pump Installation and Maintenance Near You
The heat pump can be a great way to stay warm in the winter and cool during summer. Unfortunately, they are not immune from repairs. No system can last forever from a new furnace or an old unit with wear-and fatigue issues.
That's where we come in! We offer comprehensive heat pump repair, installation, and maintenance services that cover all major brands and models.
You can trust our team of experts to keep your heat pump running smoothly. We offer comprehensive services for all major brands and models, covering installation, repair, and maintenance needs, so you never have a problem again!
When it's time to make an investment in a new HVAC system, you can rely on us. We know your HVAC system is vital in keeping you cool, comfortable, and energy-efficient.
Need Your Heat Pump Fixed or Installed? Call Our Nearby Experts!
We're a heating company that's enjoyed working with some pleased customers. From installing new boilers on-site to finishing touches like cleaning up afterward, we know what it takes for an HVAC system in good shape and we promise you nothing less than excellence when your time comes.
We have worked hard to become an award-winning heating company by putting quality first in every step—from installing new boilers on-site to finishing touches like cleaning up afterward. And we believe you deserve nothing less than excellence when it comes time to induct new life into your HVAC systems.