Click Our Guides Below for Help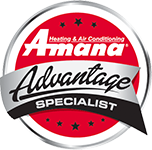 Heat Pump Repair Springfield IL | Trusted Replacements
Heating and cooling your home is an expensive maintenance task, but heat pumps make for efficient systems with the versatility to deliver both warmth and chilled relief. Unfortunately, when these machines need servicing, they often go unnoticed by homeowners until it's too late. This is where we excel at providing you peace of mind knowing that our inspection ensures peak performance so there won't be any surprises during next year's winter season (or summer).
Not only that, we are the heating experts you need to keep your family comfortable. We offer prompt, reliable, and professional service to have any home back within minutes. Our knowledgeable specialists can help with all those questions about different sources for heat pumps just when needed most.
If you want heat pump repair or replacement, don't hesitate to share your needs with us. We will be happy to lend you a free quote and answer any questions you may have.

Reliable Heat Pump Installation and Maintenance Near You
As temperatures change throughout our environment, your home's energy needs too. The heat pump can be a great way to stay warm in the winter and cool during summer. Unfortunately, they are not immune from repairs. No system can last forever from a new furnace or an old unit with wear-and fatigue issues.
That's where we come in! We offer comprehensive heat pump repair, installation, and maintenance services that cover all major brands and models.
When you need a reliable company to take care of your HVAC system, we are here for all seasons. We offer tune-up and check-up services so that no matter what time it is or how little maintenance needs doing. Our technicians will be there instantly with quick solutions tailored just right for each customer's situation.
Our certified technicians have the expert knowledge and the skill to get your system back up and running in no time.

Need Your Heat Pump Fixed or Installed? Call Our Nearby Experts!
We have worked hard to become an award-winning heating company by putting quality first in every step—from installing new boilers on-site to finishing touches like cleaning up afterward. And we believe you deserve nothing less than excellence when it comes time to induct new life into your HVAC systems.
If you want to be 100% satisfied with our work for your home or business, contact us today. Our team is devoted to the best customer service and completing all jobs timely and efficiently so that our clients can enjoy their downtime without worrying about anything else other than enjoying life.
We understand the importance of heating and cooling your home, so we offer 24/7 emergency services to ensure you're never left in the cold (or heat). Call our HVAC team today to schedule a free consultation.
AREAS OF SPRINGFIELD, IL
62563, 62629, 62670, 62701, 62702, 62703, 62704, 62707, 62711, 62712
Lincoln Home National Historic Site, Illinois State Museum, Trutter Museum, Panther Creek Country Club, Old State Capitol, Stuart Park, Enos Park, The Springfield Park District, Illinois State Military Museum, Lake Springfield Marina
FIND US HERE:
Ace Mechanical Heating and Cooling
5043 Old Route 36 Springfield, IL 62707
(217) 960-8432