Click Our Guides Below for Help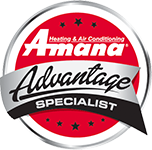 Ductless Mini Split Installations Springfield IL | Top Cooling Systems
Mini-split AC systems are unique and can be highly efficient for homes. However, there is a lot of information to process if you're considering these units as an alternative or addition to traditional HVAC machines. These duct-free air conditioners can be installed with relative ease and offer many benefits, such as increased energy efficiency or lower installation costs than their larger counterparts when installed correctly and with precision.
We know you're looking for a trustworthy company with years in the business of providing high-quality services. Our team offers knowledgeable mini-split systems technicians who can answer all your questions, which is why we've been around so long!
With years in the business, the technicians on our team are here to help answer all of your questions surrounding ductless mini-split systems. Our team is fully-trained and experienced enough to offer only high-quality services while providing knowledgeable advice on whether these less invasive climate units would be the right fit depending upon what kind of installation needs arise during the process. We have the right system to meet your needs whether you need installation, maintenance, or replacement services, we're here for it!
Trusted Ductless Air Conditioner Installers Near You
When looking for a qualified technician to service your ductless unit, the person must have experience with this type of system. The more knowledge they have about how ductless mini-split systems work and what needs maintenance or replacement on one, in particular, will help ensure success! Here are some items worth considering when weighing local options:
- Specific Knowledge. The durability and longevity of a ductless system are dependent on how well you know your options. The designs are unique, so there's more than just installing them and maintaining these over time with special tools that only professionals can use! The right person will know how these work and can diagnose any issues quickly, so your home stays cool this summer. Ask the prospect technician if he is capable enough to handle it.
- Circulation Expertise. With the introduction of mini-split systems, maintaining them has become more complex than ever before. They rely on direct airflow into rooms instead of traveling through ductwork as traditional cooling units do. This means you need an expert who knows how to design optimum circulation tactics for these types of equipment to maximize its efficiency.
- Transparent Pricing. Homeowners looking for a low-cost alternative to traditional HVAC systems will find it with these smaller, more budget-friendly units. However, costs can quickly add up if you're not careful and research different contractors before choosing one. Finding an HVAC contractor with detailed estimates will be able to give you the most accurate quote possible so that everything runs smoothly while staying within budget.
Need To Get Your Ductless Air Conditioning Installed? Call Today!
When you need the perfect solution for affordable home climate comfort, we're here to help. Our goal is nothing less than total satisfaction, and getting it right the first time around means that all of your needs will be met with professionalism in a timely manner by people who care about what they do just like us.
We're committed to being the best by providing our customers with unparalleled service and products. We have a wide variety of ductless mini-split systems to help you reach peak efficiencies, so give us a call today!
AREAS OF SPRINGFIELD, IL
62563, 62629, 62670, 62701, 62702, 62703, 62704, 62707, 62711, 62712
Lincoln Home National Historic Site, Illinois State Museum, Trutter Museum, Panther Creek Country Club, Old State Capitol, Stuart Park, Enos Park, The Springfield Park District, Illinois State Military Museum, Lake Springfield Marina
FIND US HERE:
Ace Mechanical Heating and Cooling
5043 Old Route 36 Springfield, IL 62707
(217) 960-8432