Click Our Guides Below for Help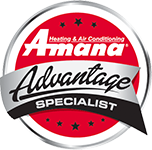 Heat Pump Repair Chatham IL | Trusted Replacements
Heating and cooling your home is an expensive maintenance task, but heat pumps make for efficient systems with the versatility to deliver both warmth and chilled relief. Unfortunately, when these machines need servicing, they often go unnoticed by homeowners until it's too late.
We also specialize in helping our customers choose what they need most, whether it be an air source installation, water-based, or anything unique. In short, we can do so much more than provide advice about which type would work best based on brand, compatibility, etc.
Reliable Heat Pump Installation and Maintenance Near You
As temperatures change throughout our environment, your home's energy needs too. The heat pump can be a great way to stay warm in the winter and cool during summer. Unfortunately, they are not immune from repairs. No system can last forever from a new furnace or an old unit with wear-and fatigue issues.
We're available 24/7 for quick solutions tailored just right for each customer's situation. We offer tune-up services, so no matter what time it may be or how little maintenance needs doing, our technicians will always have an instant fix to ensure your machine runs as efficiently as possible.
Need Your Heat Pump Fixed or Installed? Call Our Nearby Experts!
If you want to be 100% satisfied with our work for your home or business, contact us today. Our team is devoted to the best customer service and completing all jobs timely and efficiently so that our clients can enjoy their downtime without worrying about anything else other than enjoying life.
We offer 24/7 services for emergency needs, so you never have an excuse for being too uncomfortable!