Click Our Guides Below for Help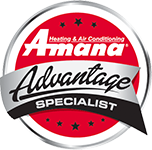 Furnace Repair Springfield IL | Top Maintenance Experts
Heating systems are complex machines. You may have experienced a cold winter where the heating system doesn't work. Several things can go wrong with this type of infrastructure. You should do many things if your home's heating system becomes less responsive. The symptoms of a poor HVAC system are often subtle and hard to pinpoint. However, at least one sign points towards servicing instead of needing repairs right away—even if the unit seems fine on the first inspection.

Thankfully, they're not too hard to fix. If you notice your heat isn't working correctly or has gone out altogether, don't worry because a few things can help bring it back. We're here to help you get your system up and running again in no time. As a team of expert technicians, our goal is speedier furnace repair services—so that's what we deliver!
Heater Installation and Maintenance Services Near You
When your furnace breaks down in the winter, it can be an incredibly isolating experience to feel cold and lose access to one of its most crucial features-heating. With no heat and little comfort from blankets or clothes worn outside without insulation against harsh weather conditions, there are few more frustrating things than being stuck at home with no heating.
When your heating system is giving you trouble, it can be an exhausting and distressing process. That's why we're here for all the upfront work to ensure that everything gets taken care of right away—from diagnosis through heating repair or installation. We have more than just knowledge; our team also has speediness, so we'll never again need to worry about uneven temperatures during winter months because now they will always keep things warm inside our house.
Need Your Furnace Installed or Fixed? Call Our Nearby Experts!
What's the point in ignoring signs? You cannot afford to wait until it is too late, and there's no telling how much money could be saved by catching problems early. To ensure that doesn't happen, always keep an eye out when anything seems off! Check:
1. The price of your monthly utility bill has gone up, and you might be wondering why.
2. There are too many temperature zones that some spots feel warmer than others, no matter which room you're in.
3. The furnace is making deafening noises that are disrupting the peace in your home
4. Your system releases cool air when you shouldn't be getting any.
5. The air around your home is becoming dry and full of allergens.
We are the ones you need to call when your heating breaks down. Our team is skilled and reliable, with an exceptional track record of fast heating and furnace repair times! We will come to diagnose any problems as soon as they arise so that we can get back up on duty quickly without wasting time or costing too much money in unnecessary repairs.
AREAS OF SPRINGFIELD, IL
62563, 62629, 62670, 62701, 62702, 62703, 62704, 62707, 62711, 62712
Lincoln Home National Historic Site, Illinois State Museum, Trutter Museum, Panther Creek Country Club, Old State Capitol, Stuart Park, Enos Park, The Springfield Park District, Illinois State Military Museum, Lake Springfield Marina
FIND US HERE:
Ace Mechanical Heating and Cooling
5043 Old Route 36 Springfield, IL 62707
(217) 960-8432