Click Our Guides Below for Help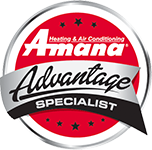 Sheet Metal Fabrications in Springfield IL | Call Today
It's no wonder that homeowners have turned to us for top-of-the-line sheet metal work since the early days. We have the right skill, knowledge, and equipment to handle any job, regardless of the size of our company. Whether you need us for significant projects like custom air ducts or more minor needs such as repairing your existing system with a new customized fitting—our experienced technicians are more than capable.
Custom-made items are more aesthetically pleasing, but they also benefit your repair or installation service. A custom sheet metal product is made to fit your space perfectly. There will be no gaps or areas where the sheet metal does not line up correctly. In addition, our sheet metal products are made from high-quality materials that are built to withstand the elements and last for years to come.
The right ductwork is a great way to increase airflow efficiency and improve air quality. But, not all ducts are created equal! Our trained fabricators will help you choose the perfect system for your home or business needs so we can make sure that every square inch of space gets the ventilation it deserves. Call us right now to get started on your project!
Find Custom Sheet Metal Fabrication Services Near Your Area
We are the team that always delivers. The success of our fabrication team is all because of the hard work and dedication shown by all team members. The cooling systems of many homes are often struggling to keep up with the heat, but there's no need for that. Our custom sheet metal service can improve your HVAC efficiency and save you money on electricity bills.
We take the time to know your home and what you want. Our detailed process will map out your entire airflow system with care so that every inch is considered when creating custom ducts for maximum airflow potential. Once your custom pieces are created, they are installed with an eye for efficiency. A keen mind and steady hands ensure that every seal is made carefully to keep the most out of what you put in.
If you have a sheet metal assignment that needs to be completed, please do not hesitate to contact us. We would be more than happy to discuss your project with you.
Looking For Sheet Metal Fabricators? Call Our Nearby Experts!
To make sure that you are getting what's expected out of your new heating or cooling system, it's imperative to have all the necessary equipment. The biggest mistake homeowners make when installing a new heating and air conditioning system is not having good ductwork. If you have lousy airflow, your home won't be as comfortable because there won't be enough circulation or supply ventilation for all those cool breezes to flow through.
We know that every home is different, which means we have the tools to help you find solutions for your unique situation. Our team is always ready for you to explore ductwork options and determine system performance ratings while providing a custom analysis of any issues. Our team has helped hundreds optimize their home comfort investments with years of service to the community.
Let us show you how we can make your home more comfortable with a free sheet metal fabrication consultation!
AREAS OF SPRINGFIELD, IL
62563, 62629, 62670, 62701, 62702, 62703, 62704, 62707, 62711, 62712
Lincoln Home National Historic Site, Illinois State Museum, Trutter Museum, Panther Creek Country Club, Old State Capitol, Stuart Park, Enos Park, The Springfield Park District, Illinois State Military Museum, Lake Springfield Marina
FIND US HERE:
Ace Mechanical Heating and Cooling
5043 Old Route 36 Springfield, IL 62707
(217) 960-8432