Click Our Guides Below for Help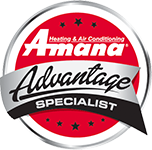 Heat Pump Repair Riverton IL | Trusted Replacements
Your home is a significant investment. It needs to be well maintained and serviced periodically, especially with the changing seasons coming up fast. Our team will ensure that you're getting top performance out of every part to keep things running smoothly now and prepare for any potential problems before they arise in future winters or summers. We're here to help by providing periodic inspections of the heat pumps.
We offer a wide range of services to meet all your heating needs. Our reliable specialists are here for you with any questions or concerns that may come up while deciding on the right system fit. We also specialize in helping our customers choose what they need most, whether it be an air source installation, water-based, or anything unique. In short, we can do so much more than provide advice about which type would work best based on brand, compatibility, etc.

Reliable Heat Pump Installation and Maintenance Near You
The heat pump is a great way to stay warm during winter and cool in summer. Unfortunately, they aren't immune from repairs, even if your unit has been working perfectly up until now. You might need new parts or an updated system because age can take its toll on these devices over time without proper care for their wear-and-tear condition.
You can trust our team of experts to keep your heat pump running smoothly. We offer comprehensive services for all major brands and models, covering installation, repair, and maintenance needs, so you never have a problem again!
When it's time to make an investment in a new HVAC system, you can rely on us. We know your HVAC system is vital in keeping you cool, comfortable, and energy-efficient. We're available 24/7 for quick solutions tailored just right for each customer's situation. We offer tune-up services, so no matter what time it may be or how little maintenance needs doing, our technicians will always have an instant fix to ensure your machine runs as efficiently as possible.
Need Your Heat Pump Fixed or Installed? Call Our Nearby Experts!
We're a heating company that's enjoyed working with some pleased customers. From installing new boilers on-site to finishing touches like cleaning up afterward, we know what it takes for an HVAC system in good shape and we promise you nothing less than excellence when your time comes.
Look no further than us when you're looking for an honest and dependable company to take care of your home or business. We'll provide excellent customer service and complete all jobs timely to give our clients peace of mind knowing they don't have anything else on their minds other than relaxing during this precious time away from work.
We offer 24/7 services for emergency needs, so you never have an excuse for being too uncomfortable!