Click Our Guides Below for Help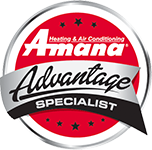 Dryer Vent Cleaning Springfield IL | Trusted Service Company Near You
When most people do their household chores, they don't usually think about what's happening inside the appliance or machine. But if you know how your different instruments work, it will be easier for problems to spot early signs of trouble, which means that maintenance will occur more often.
Here's an example. Throw your laundry into the dryer and watch it spin while hot air blows through, speeding up drying by evaporation. The water needs some way to escape, so we have a vent that filters out any moisture—not just for safety but also for aesthetics.
Lint is present in the moist air and is carried around until it builds up. It can cause some serious issues down the line if left unattended for too long, the drying efficiency will drop, and the utility bills may skyrocket. The lint buildup will also pose fire hazards and affect your indoor environment by blocking ventilation systems.
Applying the right dryer vent cleaning solution is essential for keeping your dryer running smoothly. What's frustrating about cleaning your vents is that you don't have the time to do it with a busy schedule. Luckily for us, we've got an easy solution! Meet our fantastic team! Call us, and we'll clean your vents out, so you don't have to.
Finding a Reliable Dryer Vent Hose Cleaner In Your Area
When you need a trustworthy HVAC company for your home, look no further than us! We are the professionals who will clean out any clogs or maintain them so that there's minimal risk of fires. You can rest easy knowing all of this hard work has reduced air pollution by at least some amount due to our routine inspections and maintenance service. It includes regularly cleaning out lint traps on machines and changing them when needed because they become blocked over time from accumulation caused by repeated usage.
You may think that cleaning your ventilation system is a simple job that you can do at home, but we assure you this isn't a regular DIY project. We pay attention to detail and get all the hidden corners where lint builds up, so it doesn't block airflow anymore—giving a new life.
We have the understanding and experience when it comes to fixing your dryer. With our technicians, you'll be able to get back up on track with a quick fix! Don't hesitate to call today for any help that you may need.
Need Cleaner Services For Your Dryer's Vents? Call Our Nearby Pros!
Your dryer is one of the essential appliances in your household, but it can also be challenging to keep up. If you're experiencing any issues with yours—whether lint or dust buildup on its ventilation and clothes taking longer than usual before they are fully dry, don't hesitate! Our team has experienced technicians ready 24/7 who will get rid of dryer vent cleaning problems once and for all, so call us today!
AREAS OF SPRINGFIELD, IL
62563, 62629, 62670, 62701, 62702, 62703, 62704, 62707, 62711, 62712
Lincoln Home National Historic Site, Illinois State Museum, Trutter Museum, Panther Creek Country Club, Old State Capitol, Stuart Park, Enos Park, The Springfield Park District, Illinois State Military Museum, Lake Springfield Marina
FIND US HERE:
Ace Mechanical Heating and Cooling
5043 Old Route 36 Springfield, IL 62707
(217) 960-8432