Click Our Guides Below for Help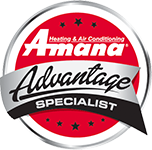 Sherman IL AC Repair | Top Cooling Unit Maintenance Service
Your system losing its ability to cool your home in the middle of the night is stressful. But once you wake up and realize that it's hot outside with no A/C, it can become unbreakable. The first thing you should do is not to panic. The second thing is to get in touch with us.
In an emergency, it's essential to have a team that can help you. Our professionals are waiting for your call, so don't hesitate. You can rest stress-free knowing that our team of experts will be there for you every step along the way if your home's HVAC system ever goes down. We'll make sure it doesn't get out of hand and prevent a disaster from happening.
AC Maintenance and Tune-Ups | Keep The Cool Going Strong
It is wise to have your unit checked by a professional at least once a year to prevent future issues. Our team can give you a comprehensive evaluation and let you know what maintenance or tune-up services are needed to keep your unit running strong all season long.
When you need equipment repaired, don't trust just any company. You should only work with the best of them, and we're here to prove it. We'll never tell you something doesn't need fixing when that's not true; if all our efforts can keep things running smoothly without replacing anything too extensively (and affordable)
Don't Lose Your Cool | Call For AC Repairs
There are many HVAC companies in the area, but few can match our quality of service. We don't want to fix your problem temporarily. We aim for lasting solutions by identifying its root cause and fixing it permanently so that this never happens again.
We'll handle anything from small projects to large jobs with a smile on our face and efficiency in tow!