Click Our Guides Below for Help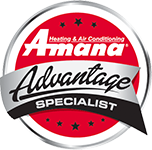 Heat Pump Repair Rochester IL | Trusted Replacements
Your home is a significant investment. It needs to be well maintained and serviced periodically, especially with the changing seasons coming up fast. Our team will ensure that you're getting top performance out of every part to keep things running smoothly now and prepare for any potential problems before they arise in future winters or summers. We're here to help by providing periodic inspections of the heat pumps.
Our knowledgeable specialists can help with all those questions about different sources for heat pumps just when needed most.
If you want heat pump repair or replacement, don't hesitate to share your needs with us. We will be happy to lend you a free quote and answer any questions you may have.
Reliable Heat Pump Installation and Maintenance Near You
The heat pump is a great way to stay warm during winter and cool in summer. Unfortunately, they aren't immune from repairs, even if your unit has been working perfectly up until now. You might need new parts or an updated system because age can take its toll on these devices over time without proper care for their wear-and-tear condition.
When you need a reliable company to take care of your HVAC system, we are here for all seasons. We offer tune-up and check-up services so that no matter what time it is or how little maintenance needs doing. Our technicians will be there instantly with quick solutions tailored just right for each customer's situation.
Need Your Heat Pump Fixed or Installed? Call Our Nearby Experts!
Look no further than us when you're looking for an honest and dependable company to take care of your home or business. We'll provide excellent customer service and complete all jobs timely to give our clients peace of mind knowing they don't have anything else on their minds other than relaxing during this precious time away from work.
We understand the importance of heating and cooling your home, so we offer 24/7 emergency services to ensure you're never left in the cold (or heat). Call our HVAC team today to schedule a free consultation.